Although it may seem a title to make grace, the truth is that in 2015 the death by selfie has exceeded deaths by that year shark attack. If the human stupidity has no limits, as Einstein said.
49 people from 2014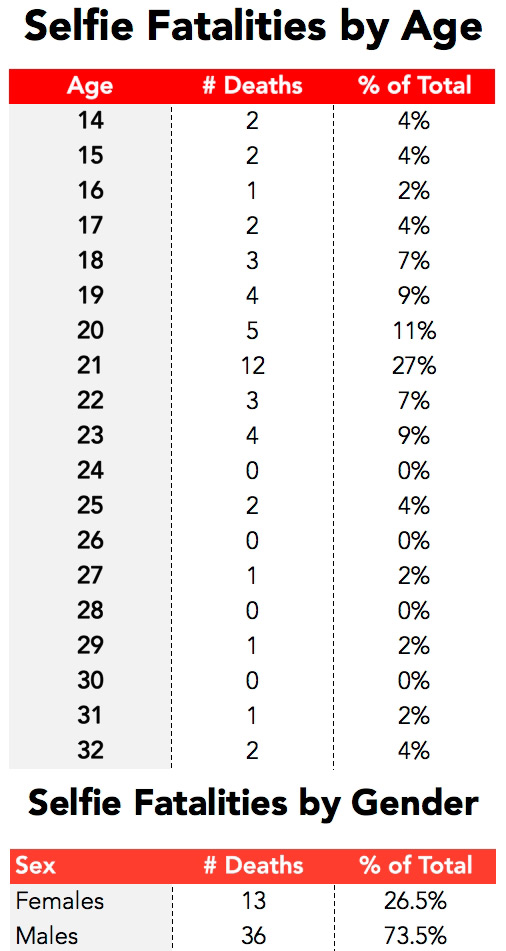 Although the suponiamos, since if God created man, was clearly wrong and remedied it by women, from the 49 dead by Selfie, 36 is almost 75% were men. The average age of the "victims" was 21-year-old
What are the most frequent causes of death by selfie?
Predictably, the 49 16 have been by "fall from height", it seems that the youth has not learned that it must not be a picture on the roof a 40 storey building in construction. Follow them drowning and outrages of trains and death by shooting or grenades (incredibly… Yes)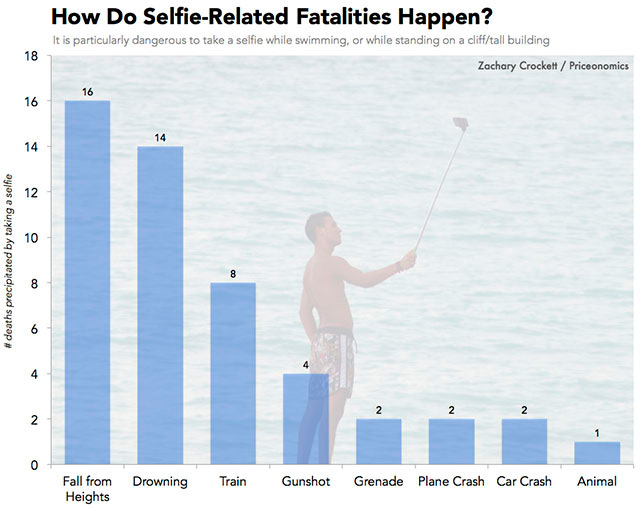 Here we show an example of what we say: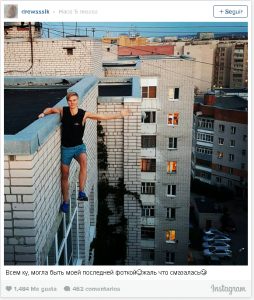 Finally, the country that accumulates more deaths by selfie is India, with 19 deaths, followed by Russia and United States. Spain is placed in fourth position, with 4 deaths.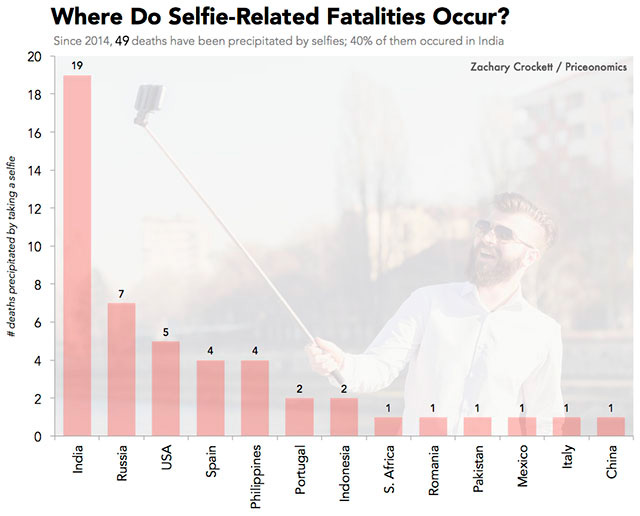 And you… You have a photo done you risking your life? Tell us
Here's a complete report of everything said above