Nostalgic welcome! You already have available access to Google Play or Apple Store from an interface as MS-DOS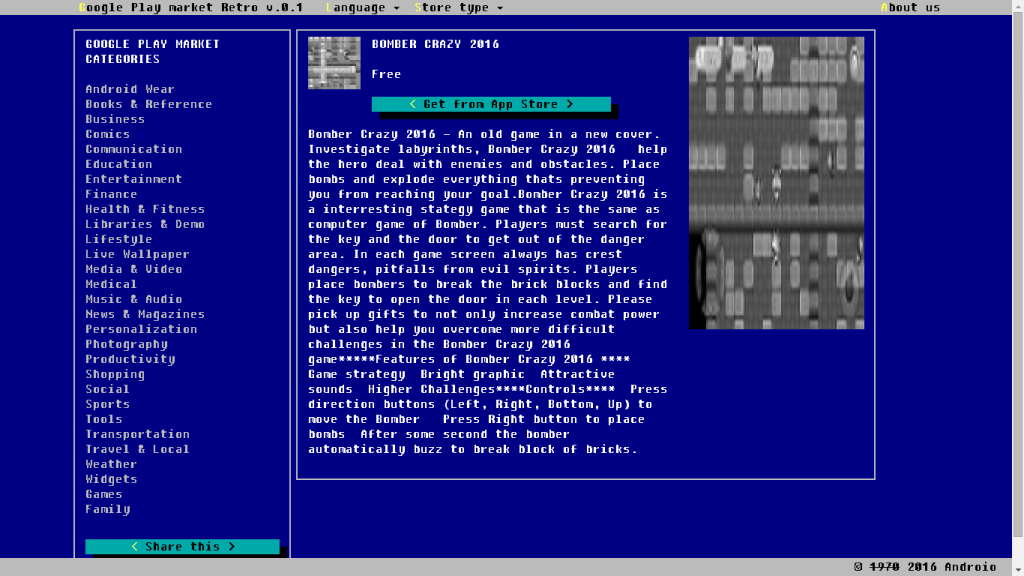 The creator is Andrey Tkachenko, a Ukrainian Developer (Murcia, had many earmarks of being) that commented in his Twitter that he wanted to pair current stores of this mythical interface applications to see how would be apps stores for twenty years with MS-DOS format.
If we access retro.android.io you can browse by the categories of Google Play (or Apple Store, which also leaves). With some limitations: basic images, endless listings,…
Although it has a search engine, the truth is that it is easier to navigate with the menu that includes different categories of Google Play left. Once you choose an application read a short description along with a picture of the game and gives you a link to download that you redigire to the chosen market.
It is not very useful, but is an original idea, that shows what we have been saying, humanity is too bored.
And you who you think of this?